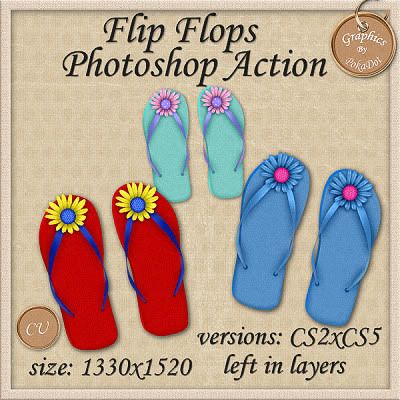 Flip Flops photoshop action. This action pauses
so you can select the colors you want. Action has a feature where it will stop, before the flower,
if you want to decorate the flip flops with your own decorations, or it will continue on to make the flower. Action is left in Layers. CU ok
Template also available.
Available at my stores.