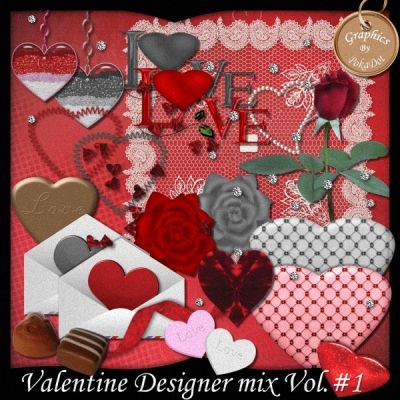 Valentine Designer Mix Collection.
Commercial Use
Includes:
3 Chocolates, (1 with love on a separate layer)
Stitched Heart 0 Grayscale and red,
Envelope with Heart Template
Conversation Heart Template and Pink with Love,
Red Gem Heart,
Pearl heart.
Diamond Spray,
Heart, Spray.
Long Stem Rose,
Rose Grayscale and Red,
Heard patterned template, and pink included,
Sand filled heart template, colored included,
Red Glass Heart.
Square Lace Doily.
Red curled ribbon,
Love Word Art
Red 12x12 paper
Available at my Stores